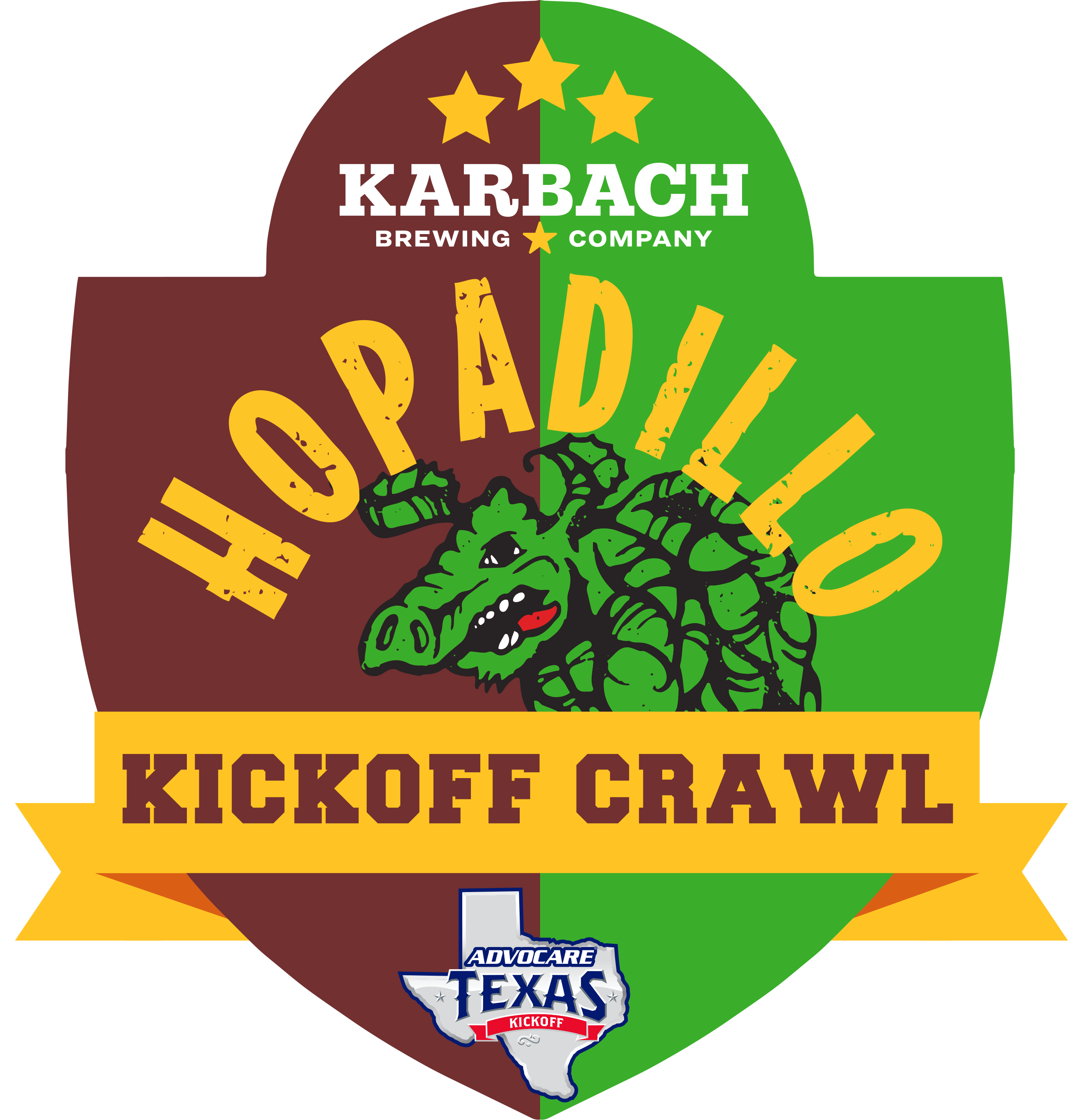 Pregame Event
Kick off your weekend Friday night in East Downtown!
The Karbach Hopadillo Kickoff Crawl is Friday, September 4th!
Kick off the college football season in East Downtown for the ultimate party the night before the game! Cheerleaders, mascots and legends are all part of the fun. Don't miss your chance to win great prizes including tickets, sideline passes, swag, VIP experiences and more. Ask for Karbach specials at the first two stops!
Stop #1: Little Woodrow's - 6:30pm - 7:25pm
Stop #2: Pitch 25 - 7:30pm - 8:25pm
Stop #3: Truck Yard - 8:30pm - 9:30pm
Late Night Option: The Rustic - Live Music + Great Food and Drinks